I recently had the opportunity of joining Pali's talented winery and vineyard teams to experience harvest firsthand, and OH BOY was it an experience! I've been on the Pali team for nearly a year now and the amount of work our stellar teams can achieve in 8-10 short weeks is beyond impressive.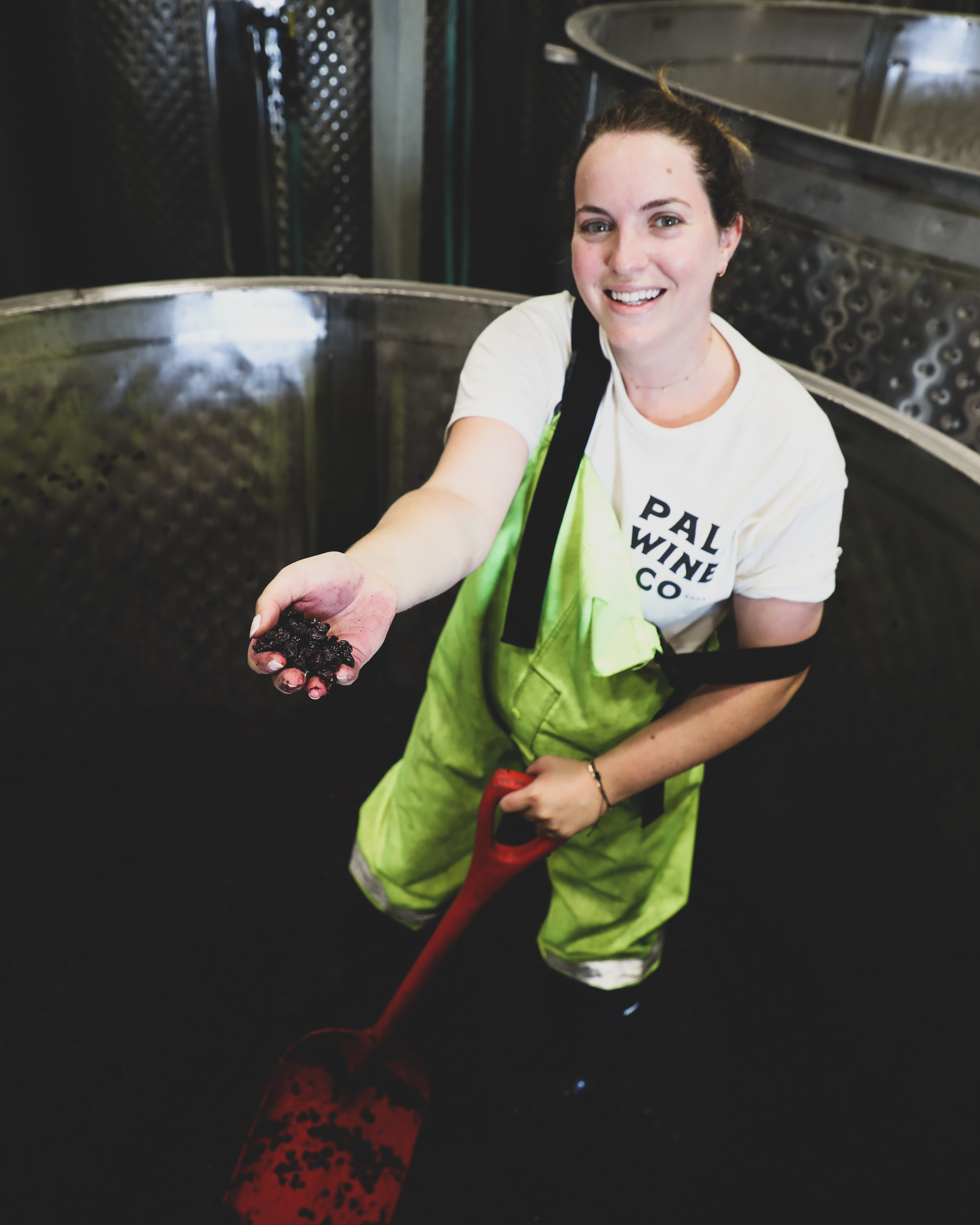 When I first volunteered to spend 4 days away from my normal Pali duties, mostly behind a computer, my colleagues did a double take. I don't generally read as a manual-labor-loving woman, but I wanted to witness how the magic happens both at our cellar in Lompoc and on our estate vineyard in the Sta. Rita Hills. No I didn't have any expectations, and yes I was up for the challenge. Most importantly, to learn from the team that has been doing it together beautifully since 2005!
My day-to-day responsibilities in the cellar included punchdowns, pumpovers, sorting, destemming, crushing, cleaning tanks, cleaning bins, cleaning, cleaning, cleaning… I severely underestimated the amount of cleaning. But this science that is winemaking is beautiful. From the fresh, cold grapes coming in from Central Coast vineyards including Rancho La Viña Pinot Noir and Defiance Vineyard Petite Sirah and Malbec, to the zingy Gusher-like qualities of whole-cluster Pinot Gris coming out of a stainless-steel fermentation tank after encountering carbonic macerated for approximately 14 days. All the beautiful colors, smells, and even sounds that overloaded my senses… I was hooked.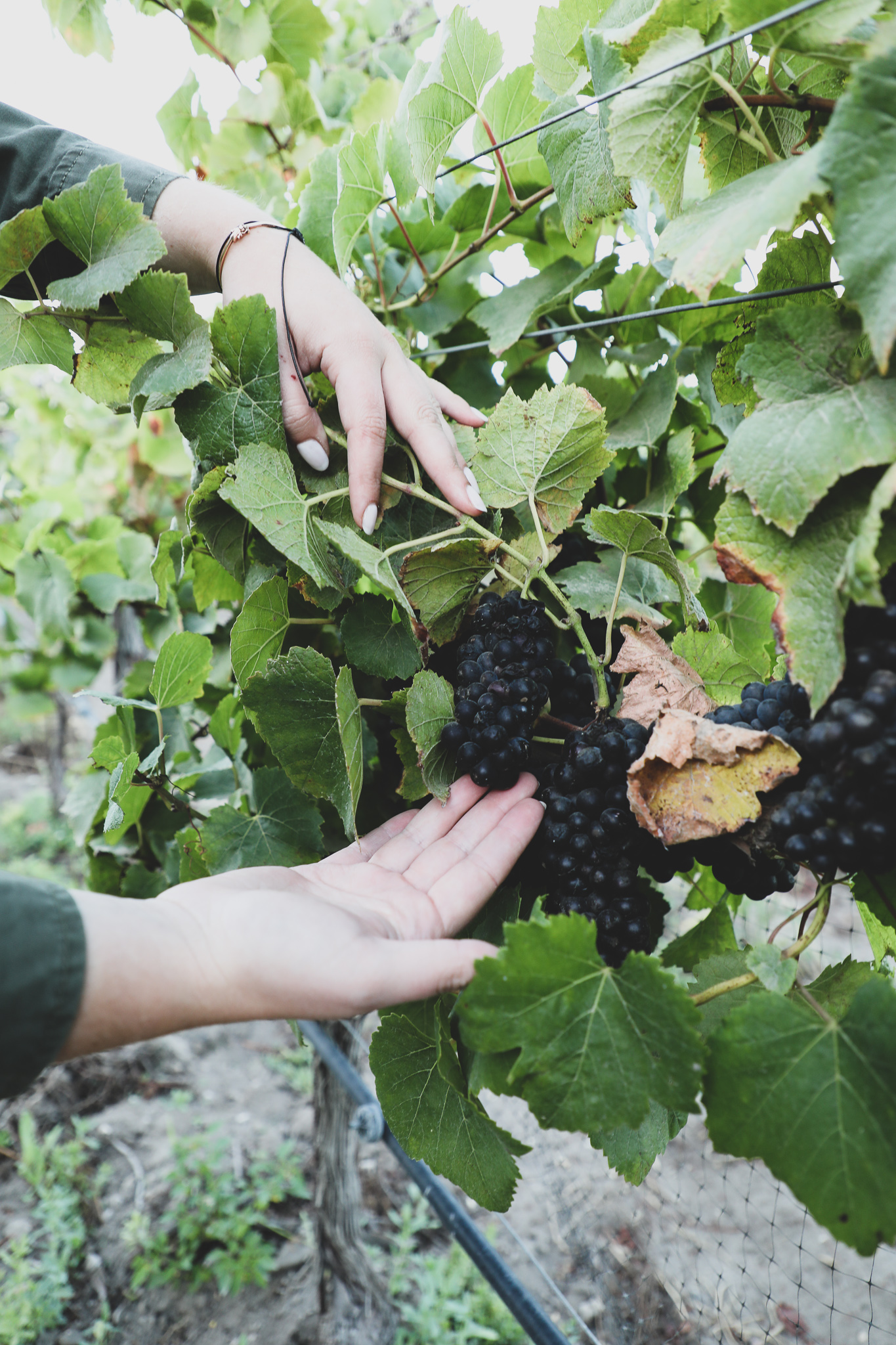 The comradery amongst our small but mighty team is contagious. Sure, being drenched in grape solids wasn't 100% enjoyable in the moment – but I have naturally tie-dyed jeans to remember it now.
Following the early-September heat wave, our vineyard team readily scheduled a pick from our estate vineyard during our visit. Samplings of grape clusters from Pinot Noir, Chardonnay, and Gamay blocks on the vineyard had to be collected and tested for sugar content (aka Brix), a fun field trip away from the cellar for one afternoon. As a team we walked the vast rows of vines and perfectly plump fruit. I was assigned various blocks around the vineyard dedicated to various clones of Pinot Noir for our estate and reserve wines, as well as our best-selling wine 'Huntington.'  Later that evening, just before the sunset kissed the ridge overlooking our vineyard, teams gathered to start the pick. Observing these swift yet diligent teams was a work of art. On Pali Vineyard we hand-pick all grapes, preserving the quality of each bunch as delicately as possible. Unluckily, we had already picked from our rosé lots a few weeks earlier so I didn't get a chance to channel my inner-Lucy, but witnessing this beautiful agricultural fête was remarkable and unforgettable.