This year marks our second vintage of 'My Fruit Trees' made in collaboration with LA-based urban farmer Carmen in the Garden! This vibrant, juicy blend made of red and white grape varietals celebrates the joy of growing your own fruit. Carmen set out to create a thoughtfully handcrafted wine that praises her own fruit trees. Her gardening philosophy matches our minimalist, low intervention farming and winemaking practices–ushering our wines from grape to glass and on their own schedule.
In reflection of Carmen's vast citrus tree collection, each grape varietal is harvested early, imparting a tart and tangy flavor. This beautiful wine is fermented in small lots and blended to create an intriguing wine paying homage to Carmen's fruit trees.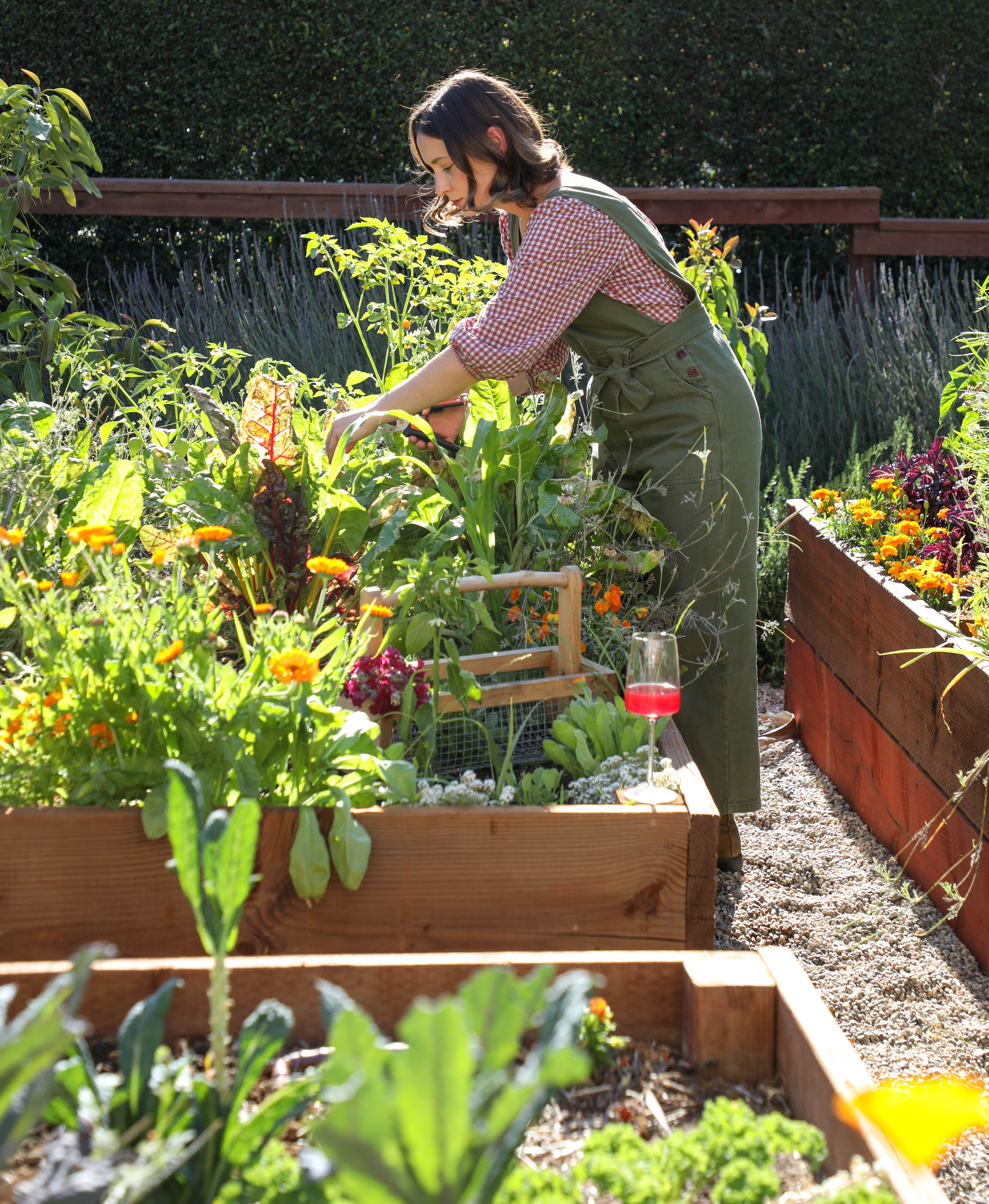 'My Fruit Trees' is a red wine made from an eclectic mix of red and white wine grapes. This wine celebrates the joy of growing your own fruit. Carmen set out to create a thoughtfully designed wine taht praises her fruit trees. Gamay, Pinot Noir, Syrah, and Zinfandel undergo carbonic maceration to yield, as its namesake suggests, a soft and fruity wine with an iridescent, luminous red color. The fermentation technique prioritizes juicy-fruit flavors and perfumed aromatics which are integral to his wine. 
Carbonic maceration is a winemking  technique that uses carbon dioxide in a sealed container to create an environment without oxygen–AKA anaerobic environment. Without oxygen present, the grapes begin to ferment with the skins intact. The prcoess of carbonic maceration diminishes tannins, softens colors, and enables fruituer wine. What makes 'My Fruit Trees' different is the utilization of carbonic maceration of stereotypical 'full bodied' grapes like Gamay, Pinot Noir, Syrah, and Zinfandel. 
The blend also contains a white wine grape, Gewürztraminer. Gewürztraminer is made in a skin-contact orange wine style to saturate the innate qualities of this famously floral grape. Orange wine, or skin contanct wine, is made with–as the name suggests–its skins intact. Gewürztraminer happily greets you on the nose with a fresh bouquet of lilies and roses.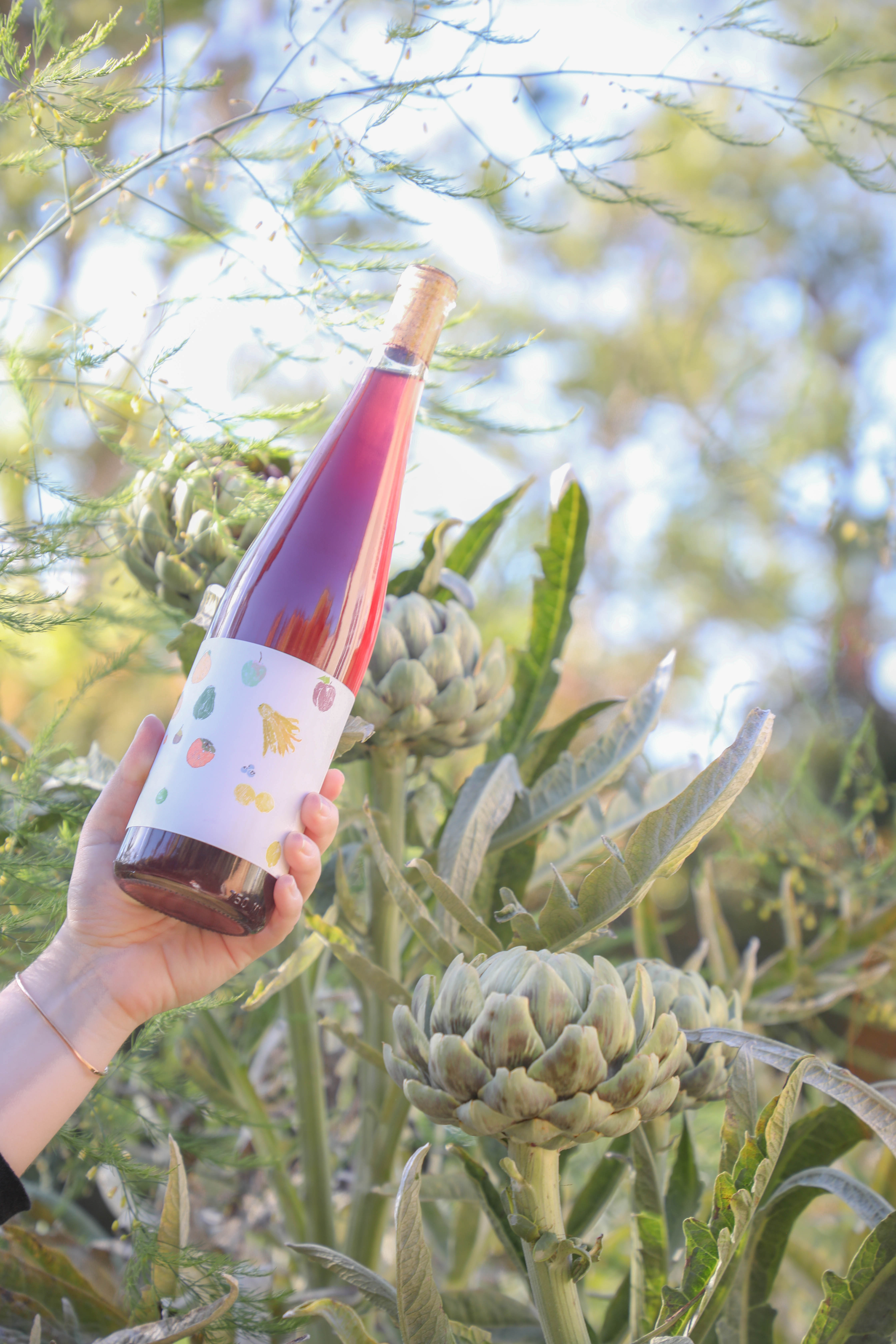 Without a doubt, 'My Fruit Trees' is best served chilled. We recommend between 50 - 60°F, or however you'd serve your favorite rosé or blush wine! 
Carmen recommends enjoying this wine with a group of friends at your next backyard BBQ–the tart palate balances well with savory, spicy and smoky dishes like chicken wings and grilled corn. Or, try 'My Fruit Trees' with your favorite pizza! The refreshing, fruity wine packs a punch when paired with tomato sauce.  
Carmen is an urban farmer based in LA, where she grows her own flowers, fruits, herbs, and vegetables and keeps bees and chickens. Her namesake blog and brand began in 2017, set out to share the experiences and lessons of her gardening journey.  Her goal is to inspire and teach others how to start their own garden, and believes that gardening has the potential to enrich our lives by empowering us to sustain ourselves. 
When she's not gardening, you can find Carmen at her local Pali Outpost enjoying a glass with family and friends. Be sure to check her out on Instagram and TikTok! This limited-edition bottling is available online and at Pali's Arts District, Little Italy, and Funk Zone Outposts, while supplies last!
*This vintage has very limited inventory left at select Pali Outposts! Be sure to check back next year for our next iteration of our 'My Fruit Trees' collaboration.*